I know I haven't talked much about Young Living oils on our blog - I was not sure people would be interested. We have been using them for over 11 years now and I just keep being impressed to share them here. These oils are amazing. The Lord gave us herbs to help us on our journey and the fact that Gary Young has developed the BEST technique for getting the most out of those herbs just gives all the more glory to the Lord! It is fascinating to learn about the oils and realize the potential in these little bottles. Did you know it takes 60,000 roses to make just one ounce of Rose oil? So you can see why one little drop of Rose essential oil is enough. It contains thousands of roses in that one drop! Of course, that is only if you have true therapeutic grade essential oils - don't let other fool you.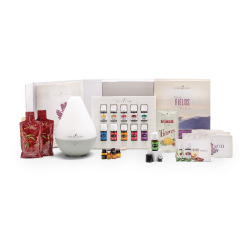 Did you know that herbs need to be cultivated at certain times of day to get the most therapeutic benefit from the oil?
Did you also know that the plants need to be distilled at specific times, pressures and temperatures to ensure that all the constituents from the plant are transferred to the oil?
Lets take Cypress oil for example:
According to the Essential Oils Desk Reference, "cypress requires a minimum of 24 hours distillation at 265° F and 5 pounds of pressure to extract most of the therapeutically-active constituents. If distillation time is cut by only two hours, 18 to 20 constituents will be missing from the resulting oil."
In addition - "most commercial cypress oil is distilled for only 2 hours and 15 minutes! This short distillation time allows the producer to cut cost and produces a cheaper oil. . . Sadly, it results in an oil with little or no therapeutic value."
So before you decide that essential oils don't work - try the real thing!
Young Living is the
ONLY
company with the Seed to Seal process. They own most of the farms, they weed BY HAND and use their own oils for pest control. The oils are always gently distilled without the use of chemicals. Please don't think you are getting this with your local health food store grade oils. Those oils can be distilled using chemicals and can also be mixed with other low grade oils and still be called "Lavender" or "Peppermint"!
Young Livings oils are 100% therapeutic grade oils and are tested both by Young Living and a third party to ensure they meet therapeutic grade standards.
Check out the Seed to Seal process
HERE
.
"What do I do with my oils when I get them"
We use them for EVERYTHING! Thieves was our intro oil. We put it on the kids feet at the first sign of a cold. We diffuse it during the winter. Thieves kills 99.96% airborne bacteria! This stuff NEEDS to be diffusing in your home during the cold and flu season. We use Panaway on our aching muscles. Headaches in our home get peppermint oil. Our little guy gets Stress Away when he is fussy with teething. They can literally be used for anything. And all the above mentioned oils are included in Young Livings Premium Starter Kit - including a diffuser! Young Living has the best and most affordable starter kits around. This month (February), for the first time ever, the kits are 10% off! They are already an amazing deal with $300 worth of oils for $160 but this month the price is $144!
The Premium Starter Kit includes:
5 mL bottles of:
Lavender (for skin irritations, relaxation, headaches and coughs),
Peppermint (for muscle soreness, headaches, fever and digestive issues),
Lemon (for detoxification, cleaning and good for sad times - very uplifting),
Frankincense (for coughs, lung health, youthful skin and spiritual connection),
PanAway (for pain and inflammation),
Peace & Calming (for relaxation and good sleep),
Thieves (for immunity and colds/flus),
Purification (for mold/fungus/infections, insect bits, and to deter insects),
Valor (for spinal issues, snoring, great to use to hold a chiropractic adjustment)
Joy (for happiness and love)
A home diffuser (a $96 value. We use our daily - its Bella's job to start the diffusers each day)
A bonus oil! 5 mL bottle of Stress Away (we love this oil - use it on the kids a lot. It smells fabulous)
Aroma Glide roller fitment (to turn any oil into a roll on)
10 sample packets total of Lavender, Peppermint, Peace & Calming, Lemon, and Thieves for travel or sharing with family and friends
2 NingXia Red 2-oz. samples (a yummy antioxidant supplement)
Ready to hope on board?
You can get Young Living Essential Oils in two ways.
as a Wholesale Member - the best deal bar none. No requirement to sell or meet monthly quotas or anything like that.
or as a Retail Customer via the Young Living website (don't recommend it because you don't get the discount!)
I highly recommend joining as a Wholesale Member, even if you're a beginner. Wholesale Members get access to the Premium Starter Kit, and they get an amazing 24% discount off every product you order. There are no tricks or gimmicks, no automatic charges to your credit card, etc.
As a wholesale member there is NO requirement to sell but......
if you'd like to earn some extra income…
As a wholesale member you do have the option of sharing the oils in order to earn commissions. Being a part of Essential Rewards (monthly autoship - not required for a wholesale account!) will earn you free products. I have, at this moment, over 200 points on my account. That is $200 worth of free products I can cash in! It's truly an amazing deal! If this is something you are interested in we would be blessed to help you get started! Get your family involved and make it a home business!
How to get started:
By purchasing an enrollment kit. There are three options but the Premium Starter Kit with the diffuser is by far the best value. I am here to answer any questions and to help you break into that box and start using those oils! And did I mention that these kits are 10% off this month!
Lets get going:
Pop over to
this page
- it should have my member number (793588 in case there is a glitch and something did not work right!) filled right in!
Fill in all your information
Select your enrollment order. This is where you will pick your starter kit. I highly recommend the oils kit with diffuser but the Thieves kit and Ninxia kit are pretty popular also.
Set up your optional Essential Rewards Program. This is not a requirement! It is a rewards program where you can earn points for free products (who doesnt LOVE that thoug!), get reduced shipping rates and start earning commissions if you would like to share the oils with others. You can change this order each month and do not have to get one of the ER "kits". For example - I rarely get a kit - I usually get single oils or oil blends or my beloved Thieves blend which we use for EVERYTHING on the farm from killing fire blight on our trees to castrating our pigs (I know - TMI right?!)
Agree to terms and conditions
CONFIRM YOUR ORDER - some people miss this and end up not fully signing up. To confirm, this will log you in and will show you your order again and make you enter your payment information again.
Thats it! You are signed up. And signed up under us! We are available anytime through email, telephone, texts. I give occasional classes and am working on more ways to support our team. Any feedback on how to best support you guys is greatly appreciated!
Happy to help answer any questions or find out the answer for you if we don't know!
Okay - now I have shared the oils. Plan on more posts about how we use the oils in our daily lives - along with pictures of the kids too - cause we got lots of cute kids and I know you would miss those on this blog if it just became about oils. So you will get oils and cute kids!